As always an awesome article from
Huffington Post!
Charles The Monarch, Dog, Mistaken For Lion In 911 Call (PHOTOS)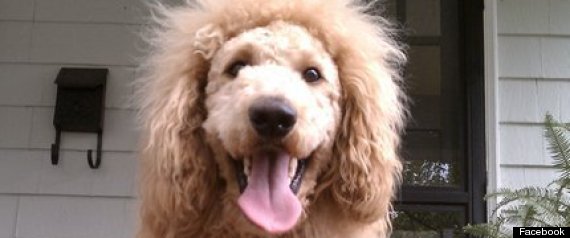 Someone told cops he thought he saw the king of beasts loose on the street, and he wasn't lion.
Charles' owner, Daniel Painter, told the Pilot this is not the first time that Charles' luxurious main has sparked a police call. On some occasions, he has taken Charles for a walk and noticed passersby running to their cars in fear.
"I tell people he's a Lab-a-lion, and half the people really believe that," Painter said.